"The Show" was the only song off our "Smaller Than Death" EP that didn't have a video, so we decided to rectify that.
We got interviewed on the latest episode of "Getting Weird With Aeris" before our show in Mission BC Sept 27.  Thanks to Oke Chornick for the great video footage!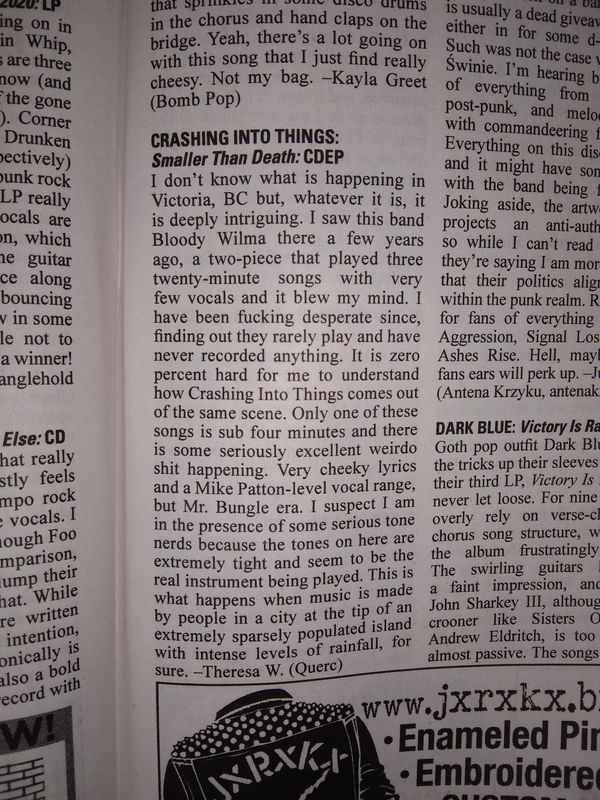 Our new Smaller Than Death EP got a rave review over at Irregular Dreams: "Lead singer Mike Isacson's sonorous baritone will have you quaking in your boots, but that's only the tip of the iceberg when it comes to Victoria's Crashing Into Things. Featuring some of the capital's finest musicians, the EP 'Smaller Than Death' is a delight for anyone who likes intelligent garage rock with a psych edge. On "Cosmic Joke", for example, we are treated to the singer's ironic take on life while the band goes nuts on guitar and keys, creating a swirling haze of dark psychedelia. Arguably even more impressive is "The World", with its crazy stops and starts, and Isacson going from singing to virtual street poetry." Link here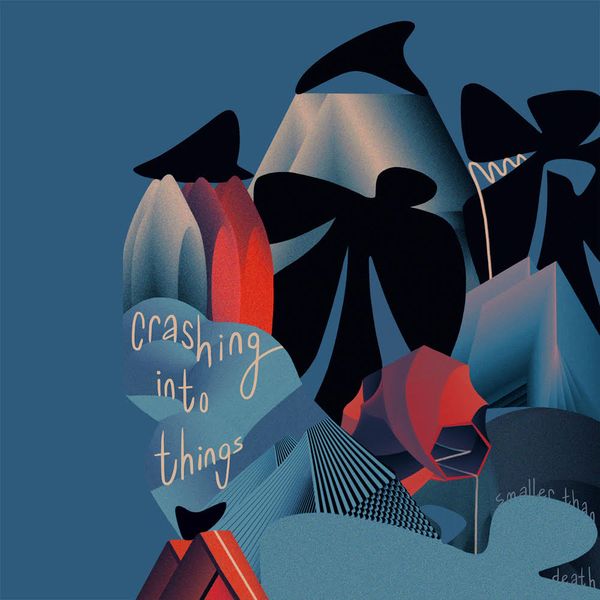 The Smaller Than Death EP is now available here!  You can also stream and download it on all your favourite sites, and CDs are available for mail order in our store.  Big thanks to Scott Henderson and Scott Bennett for recording us, Mike Hall for his masterful mixing and mastering, and Luke Ramsey for his incredible art.
These and more "Smaller Than Death" release shows coming up soon!